Ron Mendes
Head of Practice
Principal Adviser, Corporate Development
We have a range of specialist consulting personnel in the UK. Our consulting services will be led
by Ron. He is a Chartered Accountant and also a member of the Institute of Internal Auditors, Institute of Risk Management and the Chartered Institute of Housing.
Ron graduated in Physics from Exeter University. He then trained with Ernst & Young and also worked for PricewaterhouseCoopers, two of the Top 4 international firms of Chartered Accountants. Ron then worked for US multi-national conglomerates in the USA and every Western European country covering all corporate disciplines such as Marketing, Production, Procurement, Finance, HR and Corporate Planning. He then returned to the UK and held senior management positions in George Wimpey Plc and Diageo Plc followed by tenure as a senior Regulator at the Housing Corporation headquarters where he was involved in changing financial regulation for the social housing sector.
The specialist services Ron provides include Governance, Strategic and Business Planning, Risk Management, Change Management, Leadership, Team Development, Coaching and Mentoring. Ron's client base extends from large clients in the not-for-profit sector such as Gentoo Housing Group and the Sandwell ALMO to smaller organisations such as United Housing Association and the University of Warwick Science Park. In the private sector Ron has an international client base extending from oil companies in the West Indies to organisations from Russia, Ukraine, Georgia, Uzbekistan and Kazakhstan such as Gazprom, Russian National State Railways, heavy manufacturing, banking, insurance and Eastern European Government departments.
Just Value Consulting also has a number of associates and strategic partner organisations to support Ron's services to the profit, public and not-for-profit sectors.
--------------------------------------------------------------------------------------------------------------------------------------------------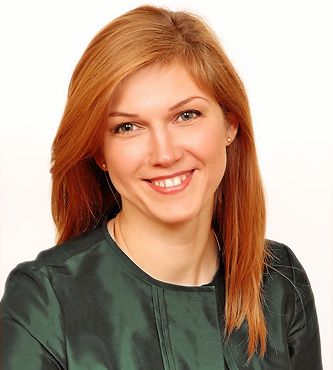 Lead Adviser, Individual Development
Tanya has been involved in people development since 1988. She has far-reaching experience working across diverse corporate environments, as well as running her own businesses both in Russia and the UK. Tanya's first degree is in teaching and development and she is currently completing a Masters Programme in People Management and Development (MA PMPPD). Her academic research focuses on Cultural issues in Leadership during Mergers and Acquisitions.

As a Licensed Trainer for the Coaching Academy, Tanya is passionate about offering her clients a multidimensional approach to their development. By drawing on the diversity of her own experiences and her work with a wide range of development professionals, Tanya enables her clients to realise their full potential. It is widely recognised that 80% of an individual's success is determined by attitude and just 20% by aptitude. Tanya's clients can achieve maximum performance through her providing personal change management techniques.

Tanya runs intensive training and coaching workshops, facilitates decision making meetings and tailored professional and personal development programmes.
Just Value Consulting also has a number of associates and strategic partner organisations to support Tanya's services to the profit, public and not-for-profit sectors.
--------------------------------------------------------------------------------------------------------------------------------------------------
Tim Walker
Lead Adviser, Financial Development
Tim is a member of the Association of Corporate Treasurers and has held senior treasury positions in major companies, both in the UK and overseas.
From 1996 until 2000 Tim was Regional Treasurer for Bechtel, a USD 11 billion engineering company, running the treasury for Europe, Africa, Middle East and South West Asia and managing global foreign exchange exposures. Prior to this, Tim was General Manager, Treasury and Risk for a large Saudi group and Managing Director of the Dutch treasury centre of a major entertainment grouping. Earlier roles included Treasury Manager for Fisons plc and Overseas Finance Manager for Land Rover-Leyland.
Tim has been a member of the International Chambers of Commerce Banking Committee and a Council member of the Society of International Treasurers. He is an associate of Beer and Partners, the UK's largest business angel network, which has enabled him to provide debt and equity finance for SME businesses. Tim has also undertaken several interim treasury roles for larger companies including Serco plc, Standard Commercial Tobacco and Unite Group.
Just Value Consulting also has a number of associates and strategic partner organisations to support Tim's services to the private, public and not-for-profit sectors.